Remember Jeff Hayes, the guy FCT called "The Chip Kidd of Fan Films" due to his magnificent poster work for various fan productions? He's at it again, and has cooked up some sweet graphics for some flicks that recently appeared here on the site.
First up, a nifty poster for GI Joe: Battle for the Serpent Stone—a fan film that is coming out as part of the in July. It's a major improvement over what they had before, and it gives the flick a graphic to match the production quality of the short itself.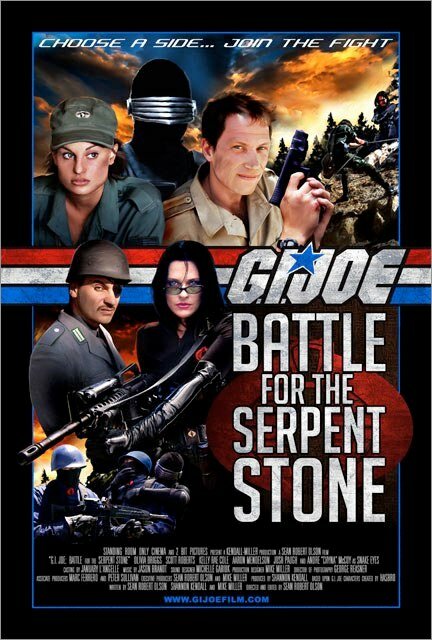 Following that up is a poster for the feature-length Spider-Man flick, Peter's Web, a fan film that's the first in a series of nine movies that have been shot over the last two years.