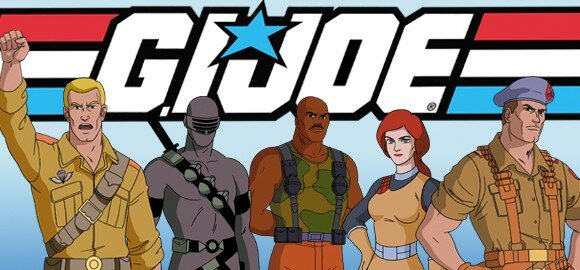 Hasbro, the famed toy company, has a mixed history with fan films—on one hand, it produces Star Wars toys, and plenty of those have been used in stop-motion animated fan productions over the years, including efforts that wound up in the annual Lucasfilm/Atomfilms Star Wars Fan Movie Challenge.
On the other hand, Hasbro also makes G.I. Joe dolls, and has frowned upon fan films based on that toy line; as I mentioned in my book, Homemade Hollywood, the company has gone as far as to send strongly worded cease and desist letters to fan filmmakers who used the characters.
That attitude appears to be changing however, as the popular fan film G.I. Joe and the Battle for the Serpent Stone will appear as an "extra" in the forthcoming cartoon series DVD box set, , due out July 21 from Shout Factory.
There's currently no mention of the fan film on the Shout Factory website, but we heard from a well-placed source that Hasbro screened a number of fan films for possible inclusion in the set, and the only one to make the cut was Serpent Stone. Backing that up, today, TVShowsOnDVD.com says it is going to be on the set, too. For those who can't wait, here's the flick below, but now we can look forward to seeing it in crystal-clear DVD quality in just over a month!